Dakota, Don, Melanie and Tippi for The Hollywood Reporter (Dec. 2017)
Interview
Back on the 1972 set of
The Harrad Experiment
, a 22-year-old Don Johnson, in his highest-profile role yet, acted opposite a legend in the making, Tippi Hedren. Melanie Griffith, Hedren's 14-year-old daughter, who later became one of the most in-demand actresses of the '80s and '90s, played a student in the film.
"We were in the stairwell of this Anheuser-Busch Estate waiting for a setup,"
says Johnson. "
We started chitchatting." Recalls Griffith of a scenario that today might spark accusations and perhaps even the attention of law enforcement: "I thought he was the most beautiful person I'd ever seen."
Dakota Johnson, 28, the Fifty Shades of Grey star who is the product of Johnson and Griffith's second marriage, chimes in: "I've never heard that story." Says Griffith with a laugh: "Yeah, we have some that we never told you." Four years after that stairwell meeting, the first of two unions (and divorces) between Griffith, 60, and Johnson, 68, began. Hedren, now 87, recalls her misgivings. "They were two beautiful, wonderful people, and here, my daughter was showing signs that I had never seen before in her, with an older man, and there was just sheer panic," she says. "How do you handle that? There was a very strong attachment between the two of them." Adds Don, "Still is." Griffith puts her head on his shoulder, and Dakota jokes, "I keep my therapist on speed dial."
Despite an unorthodox history, the family has achieved what few have, working with directing legends, from Alfred Hitchcock (Hedren) and Mike Nichols (Griffith) to Sidney Lumet (Don) and David Fincher (Dakota). Each savvily chose signature roles that captured their particular era's zeitgeist: Hedren's The Birds, Don Johnson's Miami Vice, Griffith's Oscar-nominated everywoman turn in Working Girl and Dakota Johnson's Fifty Shades franchise.
Matriarch Hedren blazed the trail as one of Hitchcock's cool blondes in 1963's The Birdsand Marnie a year later. But behind the scenes, Hitchcock harassed his star mercilessly, threatening to end her career if she didn't acquiesce to his sexual demands and isolating her from cast, crew and her only child with the late actor Peter Griffith. "I wasn't allowed to go to the set," says Griffith. The director also sent a 6-year-old Griffith a figurine of her mother lying down in a box. "It was a fucking coffin!" exclaims Griffith.
In a show of strength decades ahead of her time, Hedren refused to make another movie with Hitchcock despite being locked in a seven-year contract with him. "She became an example of what to never let happen in my life," says Griffith. "Hopefully, I've passed that on to Dakota — to be strong in your work and in yourself." Adds Dakota, who next appears in Luca Guadagnino's Suspiria and Fifty Shades Freed: "I was taught self-respect and grace and strength. Never before this moment did anyone in my family [explicitly] say, like, 'Be careful.' Sometimes, powerful men in Hollywood will try to whatever."
Of the four, the youngest member of the clan is the busiest, or, as Griffith jokes, "Dakota's the only one who's getting scripts." But Hedren — a big-cat activist who founded the Shambala Preserve in Acton, California — still is going strong, appearing in roughly one film a year. For her part, Griffith is picking quality work, playing a small role in this year's awards-season hopeful The Disaster Artist. In recent years, Don Johnson has pivoted between TV (Sky Atlantic's Sick Note and HBO's Eastbound & Down) and film, co-starring in this year's Brawl in Cell Block 99 and in the upcoming adult-skewing Book Club opposite Mary Steenburgen, Jane Fonda and Diane Keaton (the film sold to Paramount for $10 million in the biggest deal out of AFM).
"There are things we have to manage [as actors]," says Don Johnson. "You have times when you're a pretty big deal, and then when you're not such a big deal. What it all comes back to is the work and how much joy that you get out of doing it." — Tatiana Siegel
HQ Scans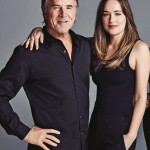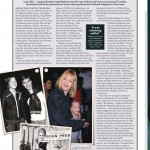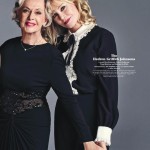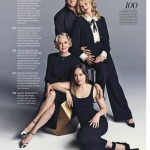 Outtakes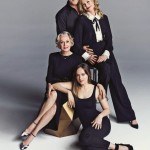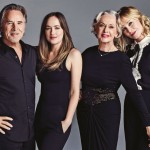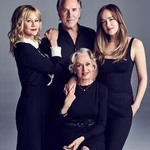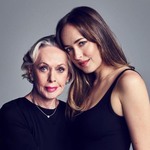 Video