Dakota for Vanity Fair Hollywood Portfolio: Wonder Women (March 2017)
Daughter of actors Don Johnson and Melanie Griffith, granddaughter of the chillest, most unattainable Hitchcock blonde of them all, Tippi Hedren, Dakota Johnson has pasted her own star into this Hollywood constellation. Early twinkles in
Crazy in Alabama
and
The Social Network
were the prelude to her breakout casting as the demure literary ingénue Anastasia Steele (yowza) in the screen adaptation of E. L. James's
Fifty Shades of Grey
, the fiction sensation that got women worldwide thrumming. Following
Fifty Shades of Grey
is the forthcoming
Fifty Shades Darker
, and, if civilization prevails,
Fifty Shades: The Wrath of Khan
. It is outside the pallor and dolor of
Fifty Shades
that Johnson gets to strut a fuller stride, as Rebel Wilson's avid sidekick in
How to Be Single
and as the sun-streaked temptress in Luca Guadagnino's
A Bigger Splash
. For her next daredevil mission, Johnson will be
en pointe
in Guadagnino's remake of the horror cult classic
Suspiria
, as a ballerina who joins a mysterioso dance academy presided over by her sub-lunar co-star from
A Bigger Splash
, Tilda Swinton—it doesn't get more ooga-booga than that.
HQ Pictures: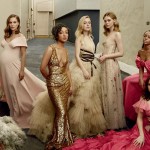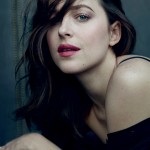 BTS Pictures: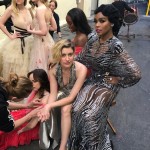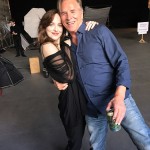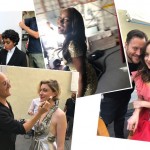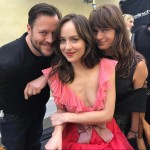 Video
: